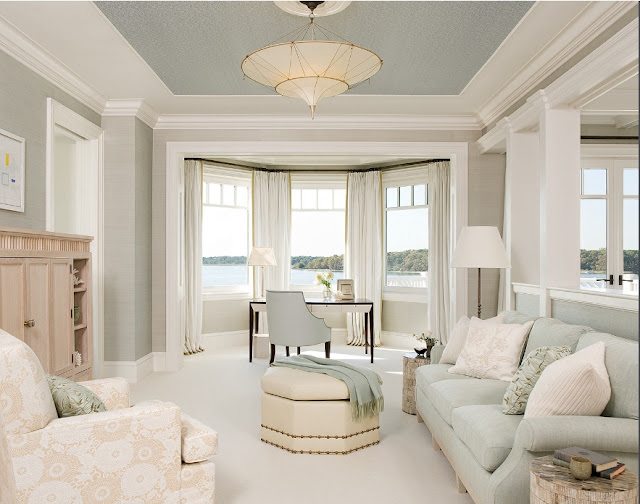 Thinking about painting your home? What's in style for 2016? All the way from bold to natural hues, lets talk about the beautiful palettes for 2016!
The importance of choosing the right paint color can really set your home apart from the rest. Exterior color is all about street appeal while the interior color sets the tone and mood. With help from a color consultant, you can certainly create the perfect feel.


Exterior color is the first thing we notice. It's where the story begins and the first chapter of what's to come. Taking this into consideration, it is indeed important to select contrasting colors. Choose a shade 3 times darker than your preferred color and decide if you want to go with warm or cool tones. The current color trends for 2016 offer intensity and lightness, with grey hues still remaining by far the favorite. Warmer tones such as neutrals and hints of chocolate keeping with the earthy theme while hints of white still captivate and add that fresh feel. Our suggestion, is to bring the outside in and create a free-flowing feel throughout.


Allow yourself to be inspired when selecting an interior color, the walls of your home are your canvas. White is often the preferred, however, there are endless shades of white in cool and warmer tones that can change the entire look of your home. Interior colors evoke emotion. With so many options it is important to remember to draw on the senses and create the feeling of space while still having that homely feel. Cool whites keep your rooms fresh, clean and sophisticated whereas warmer whites can add a feeling of comfort.


White is not the only color that you can choose from. There is a rainbow of colors out there. But once again, Grey is the winner when it comes to paint. It demands attention. There is an intensity and depth to what was once a color that complemented. This feature color is here to stay and with such a broad range of shades, the options are endless.


Feel free to mix it up but adding blacks, tropical colors, dusty/smoky shades and blues. Each color represents an emotion, embracing the exterior and all its charm. With so many elements impacting the end result, lighting and furnishings play such a large role in tying the story together. Raw materials, accent pieces and shades, smooth surfaces and shimmering coppers all blended to create the masterpiece that is your home.


For more paint ideas contact us at 800-687-9470 and schedule an appointment.