Your home is your most significant investment, and making significant changes to it can lead to uncertainty — significant changes like the exterior paint color. You want your house to look and feel beautiful and welcoming. With an endless amount of paint colors, it can be difficult to know where to begin.




Unfortunately, you can't always pick a paint color just because you like it. Let your home's existing architecture help inform your decision. For a colonial or mid-century-styled home, you'll want a classic rather than modern color. And the same goes for a contemporary home — you'll want a contemporary shade. Many paint providers offer historically accurate colors to help you get started. Beyond just your home's architecture, consider the neighborhood you live in and even the region, as these environmental factors could and should influence your decision.




How Many Colors Do You Need?




When thinking about the exterior of your home, you really need three paint colors: a field or main color, a trim color for awnings, windows and door frames and an accent color for doors and shutters. Let your field and trim colors work in tandem but in contrast. It's best to choose a light field color and darker trim color or vice versa. Feel free to be creative and adventurous with your accent color, but don't take a bright color too far. It's sometimes OK to use an accent color on a door alone.




Here are some color theme suggestions based on how you would like to paint your home.




Monochromatic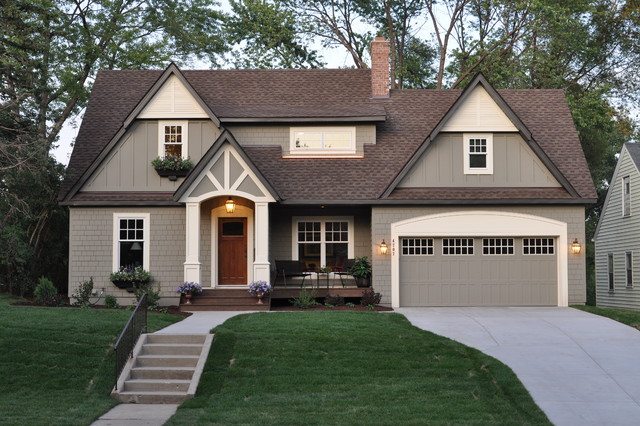 A Monochromatic scheme can either be simple and understated or dramatic. Choosing a siding, trim, and shutter color all from the same paint strip is a monochromatic scheme that will always work visually on any exterior. A bold monochromatic scheme is doing a deep rich color on the entire body of an exterior.




Analogous








An analogous color scheme uses adjacent colors on the color wheel. This color scheme works well on exteriors that have either stone or brick as a part of their exterior facade. It is a great way to pull out the natural colors in the stone onto the rest of the facade.




Complimentary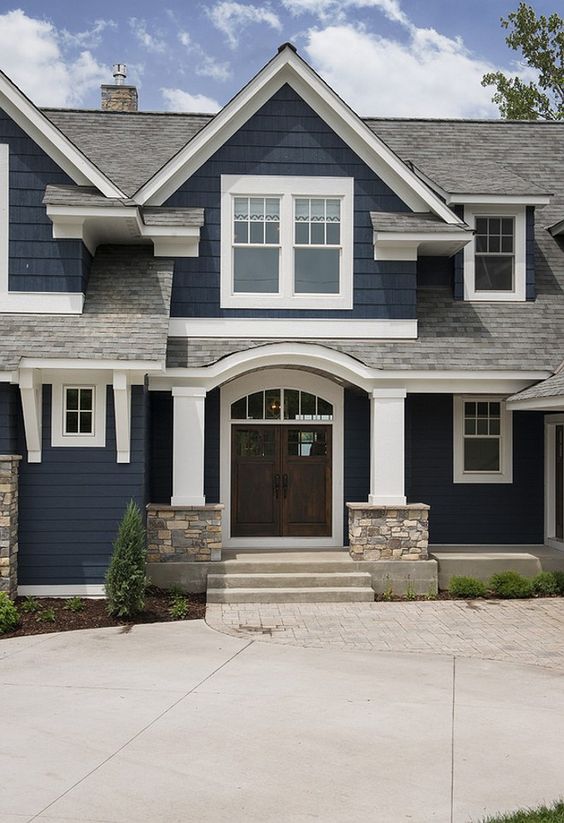 A Complimentary color scheme is a scheme that involves two colors that are opposite from one another on the color wheel. This is a great choice for a home that has siding and shutters and little additional exterior architectural detail. By choosing opposite colors on the color wheel, you can make the small details of your home stand out their most.




Tridad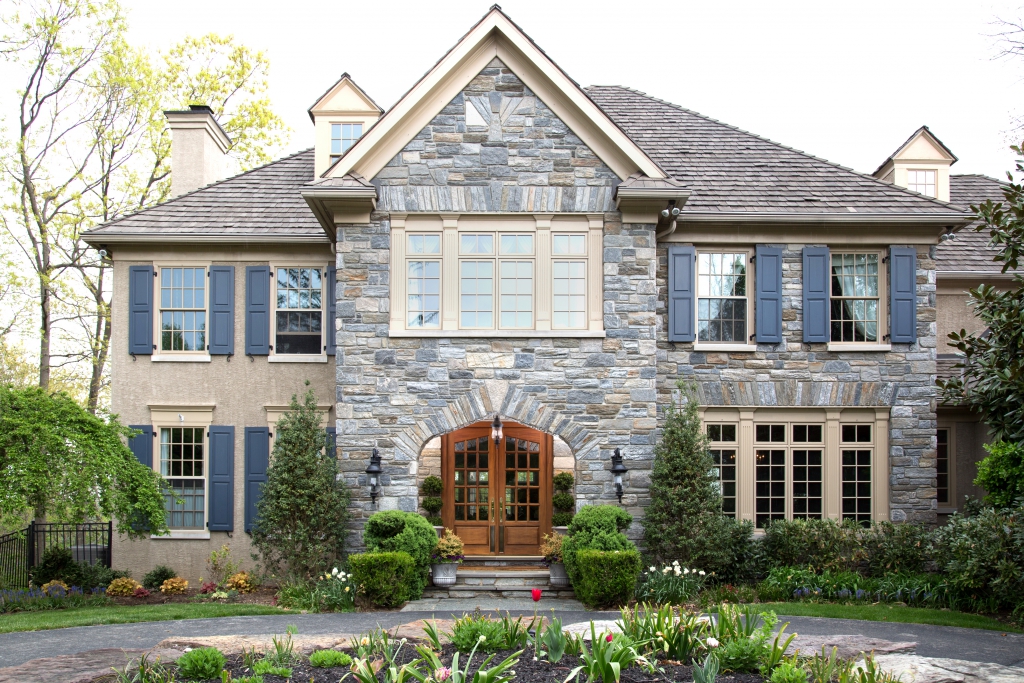 A tridad color scheme includes any three colors equally spaced on the color wheel. While this may seem like a very bold scheme, it doesn't have to be. Imagine a creamy yellow home with navy shutters and a red door.


No matter how many colors you are looking for , follow these guidelines to get a great look!




What Exterior Features Are You Working Around?




The best colors for the exterior of your home should be based on the exterior features of your home that are most difficult to change — driveways, pathways, stonework, shingles, tiles, etc. Search among these hard-to-change features for warm or cool undertones, and then work to complement those existing shades. Cool colors include blues and grays, while warmer colors will be beige, khaki or tend toward other browns.




How Is Your Home Positioned on the Street?




It's important to consider whether your home is set back a distance from the street or set right near it. It's also important to consider how much cover you get from trees around your home, or how much natural light you get in a treeless yard. If your home is set back off the street and surrounded by trees, you may want to choose a lighter, brighter color to help your home stand out.




How Does the Paint Look on Your Home?




You can't make a decision based on a sample card alone. Buy a quart of paint and apply it on a difficult-to-see portion of your home. Make sure to look at it during different times of day to see how light and conditions affect it. Once you're comfortable with the look and feel of the paint and the way it jives with your home and neighborhood, you've found your winner.




We will be more than happy to help you decide on the best paint option for your house. We also offer a free Color Consultation to guide you thru this decision. Our skilled team offers high-quality painting jobs that combine your preferences with our years of experience. Palette Pro also handles projects of every scale; no job is too small or too big for us. Trust us to deliver 100% customer satisfaction whenever, wherever.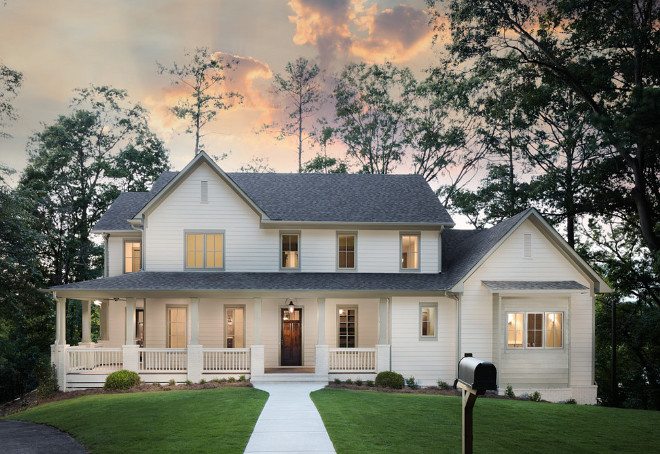 Palette Pro. Beautifully done.