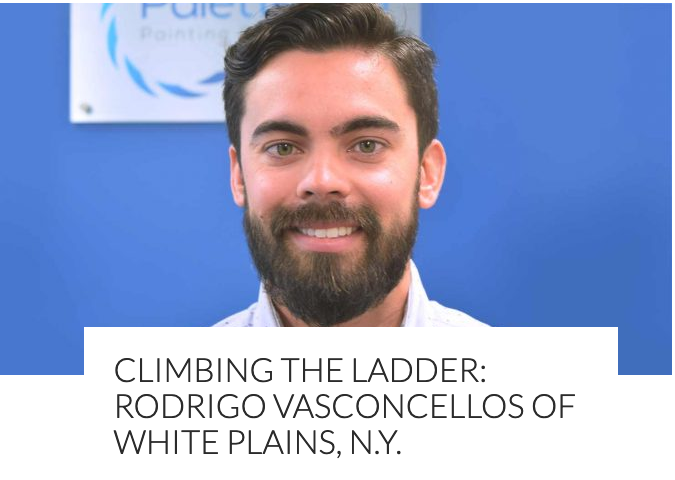 Palette Pro's owner and president, Rodrigo Vasconcellos has been featured in the Spring 2018 edition of Professional Painting Contractors (PPC) magazine.
For the first installment of the new "Climbing the Ladder" series featured in PPC magazine, the leaders of a new generation of professional painting contractors, PPC caught up with Rodrigo Vasconcellos at the 2018 PDCA Expo in Galveston, Texas, an annual industry education and networking event.
In 2009, Vasconcellos founded Palette Pro Painting and Renovation in White Plains, New York, specializing in residential repaint and remodeling. Palette Pro has become a premiere painting & renovation company over the years in Fairfield County and Westchester County. We are proud of our reputation as the premiere, dependable, service-oriented company that we have worked so hard to become. We strive to give our customers the best possible product with emphasis on longevity and durability. We are one of the few companies to go above and beyond to satisfy our clients even when something doesn't go according to plan. Commitment, quality workmanship, and customer service is what sets us apart from the crowd in this business.
Check out the full article on the Professional Painting Contractors website.