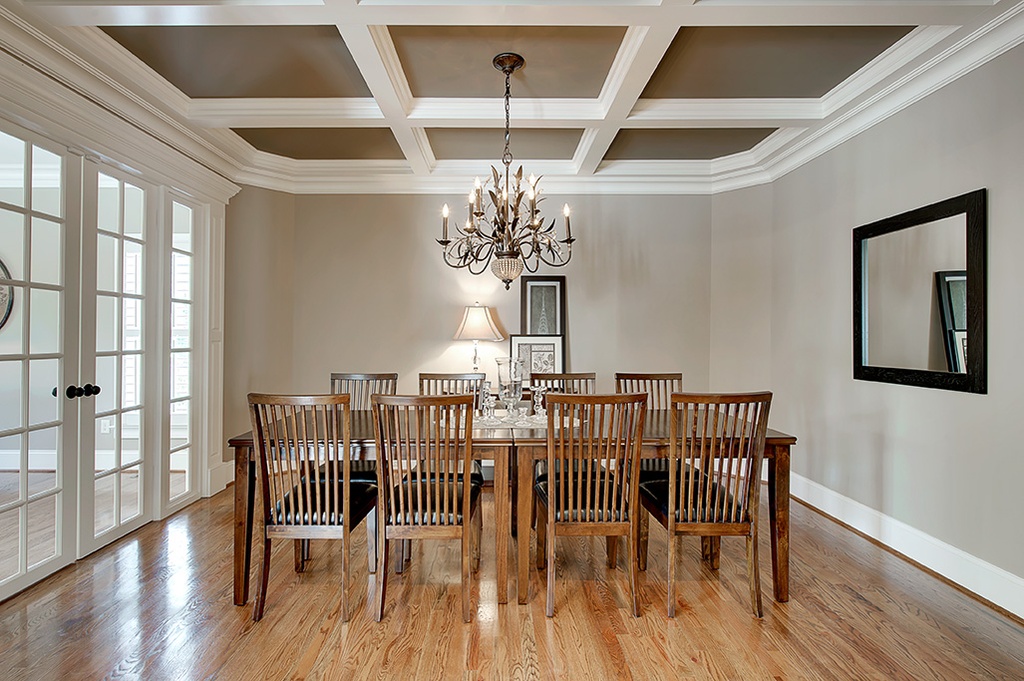 If you feel like your home is missing that special something, it may be that your home is simply lacking character. Crown molding is a great way to give your home some character. It can make a world of difference.



Styles of Crown Molding

If you go to a home improvement store and look at the variety of styles in crown molding, you will be shocked at the number available. From the rose vine crown, which has roses and vines entwined on the trim, to the egg and dart that has a line of small egg-shaped designs, the choices in molding are plentiful. The right one for your home depends on the style of your home and your own particular style. In general, traditional homes can handle molding that is ornate, detailed and/or large; Craftsman-style homes and modern properties look best with cleaner lines. The height of your ceiling also matters. Anything less than 10 feet high should have 1 inch or less in crown molding height; anything more than this often accommodates 1 extra inch per foot. Like any other design idea, this "rule" isn't set in stone, although it is a good place to start. Crown molding is meant to look as if it was a part of the home from the time it was built.



Material Types

The material that makes up crown molding is either wood or composite material. Crown molding made from hardwood is going to have the highest cost, while the composite molding will be the least expensive. While wood molding is perfect for those that want to simply stain it and enjoy its natural beauty, the composite is much easier to paint. The decision you make will depend on budget and the look you are trying to create.



Installation – Hire a Professional

While the installation of the crown molding is easy as it simply requires it to be nailed in place, it is best to hire a professional. If you do not have professional-level carpentry skills, accomplishing this task correctly can significantly and unnecessarily increase the total cost of the project. Measurements must be exact, with each piece planned out in terms of how it will fit with the next. If you measure incorrectly, you may end up with a strip too short and good only for scrap, forcing you to start again with a new piece of crown molding. Cutting the crown molding itself also proves challenging for amateur carpenters, as sloppy cuts can create unsightly gaps. This project also requires specialty tools such as a coping saw and power miter saw, in addition to a chalk line, hot-glue gun, rasp, drill and hammer.



By putting the finishing touches on your home, you can give it the character you have been missing. Crown molding is one of the most popular ways to add character to a home and it is also one of the most economical changes you can make. Give us a call at 1-800-687-9470. We would love to help.