Looking to liven up your culinary space? The kitchen is one of the most used and loved areas of the home and a new paint job can freshen up your look.
To help you, we've compiled a list of three ways to add fresh color to your kitchen and make it stand out.
Two-Tone Kitchen Cabinets
Single color kitchen cabinets are the most common and they are a good choice if blended in with the rest of the kitchen. However, two-tone kitchen cabinets are more attractive and make a great visual impact. This is a wonderful way to update your cabinets, and add a dash of fun. Sleek, white upper cabinets to brighten the space show a sophisticated look when paired with dark grey or black lower cabinets. Take a matte paint to your cabinets for a more rustic look. This softer look will offer a look of natural relaxation in your kitchen.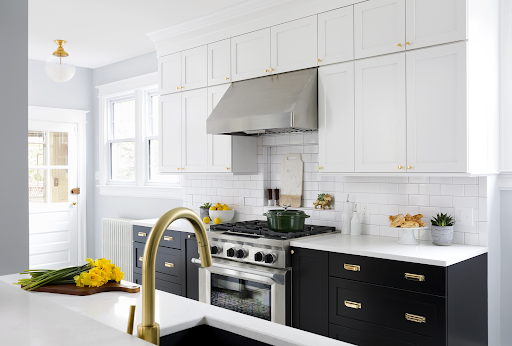 Set The Island Apart
If painting your cabinets two different colors isn't the look for you, why not focus on your island? Contrasting islands are a great way to freshen the look of your kitchen and add your own personal flair.
Although matching an island to surrounding cabinets and countertops creates symmetry within a kitchen, using different colors can turn an island into a beautiful focal point that complements the rest of your kitchen.
Painting kitchen islands can be as relaxed or as bold as you want it to be. For a classic look, a dark grey or navy blue, with white kitchen cabinets is a great choice. However, for a truly vivid pop of color, you could always GO BOLD, like this island.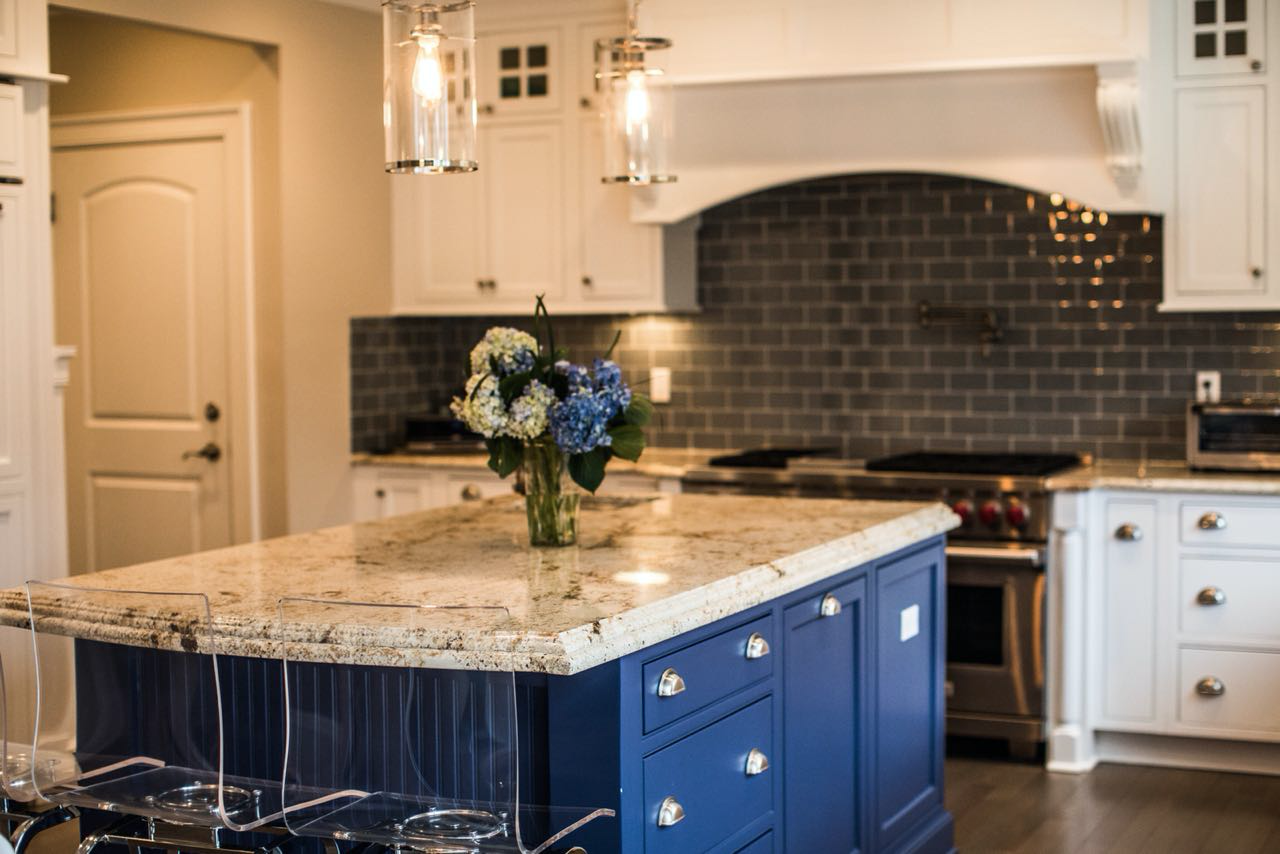 Accent Walls
An accent wall serves many useful purposes in a room. It can help define a space, bring attention to architectural details and focal points. It also adds interest and drama with vibrant color, eye-catching patterns or rich, earthy textures.
If you like the traditional look of your kitchen, adding an accent wall is a quick way to brighten up your space.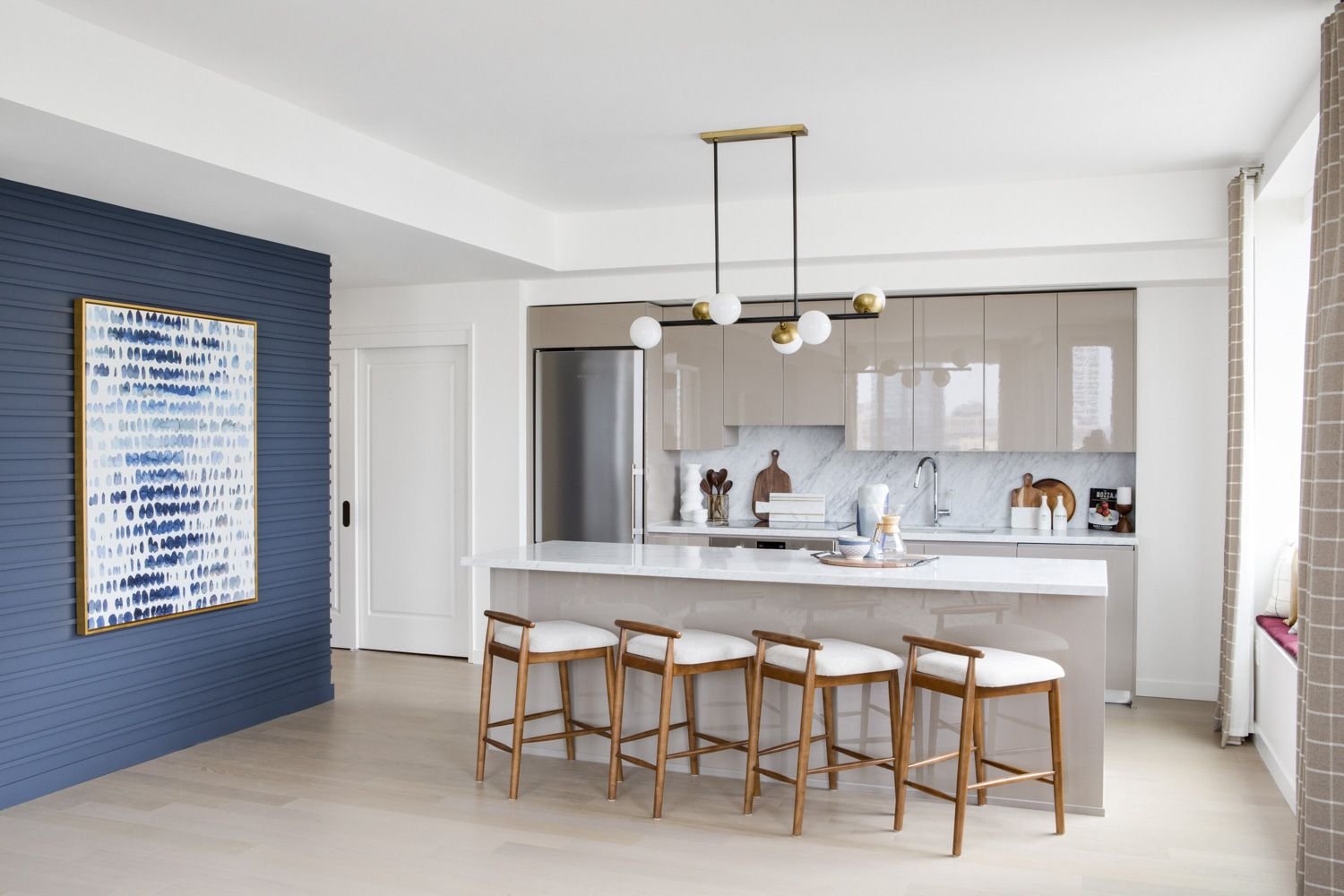 Bonus Tip!!
Upgrade your hardware
When it comes to a quick and easy update that makes a massive difference in the style of your kitchen, hardware ranks right at the top. It can be changed out in just a few hours, yet transforms the entire appearance and feeling of a space. Think of how the perfect necklace tops off a plain dress, or how a precisely kicked field goal can win the Superbowl. When it comes to an easy kitchen update, new hardware can transform a space from 'blah' to beautiful!
No matter what your option is, Palette Pro can help you get the look you want to your kitchen. If you are ready to work with a professional cabinet craftsman, please contact or call us today at 1-800-687-9470 for your in-home, no obligation appointment.