Sometimes it might seem hard to choose the right colors for your home. There are infinite options you can choose from. We had the opportunity to make this house even more vibrant using a variety of colors. The colors were alive in every room. A variation of textures, finishes, tones, prints, high gloss brilliant finish to wallpaper, from neutrals tones to pop colors, you can diversify in many many ways. We were amazed with the final product. In every home, we focus on meeting your needs and making your home even more welcoming. If you can't make up your mind on which color to choose, we offer color consultations to make this selection easier.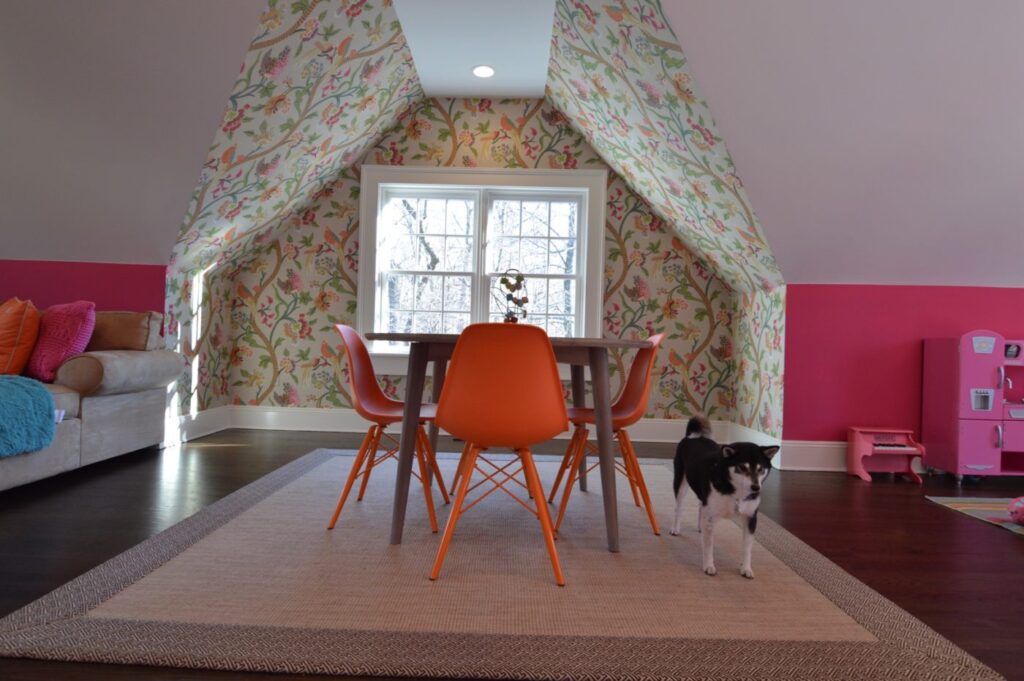 We used a bright color scheme to invite children to play all day long, making this room one of the most popular in the house.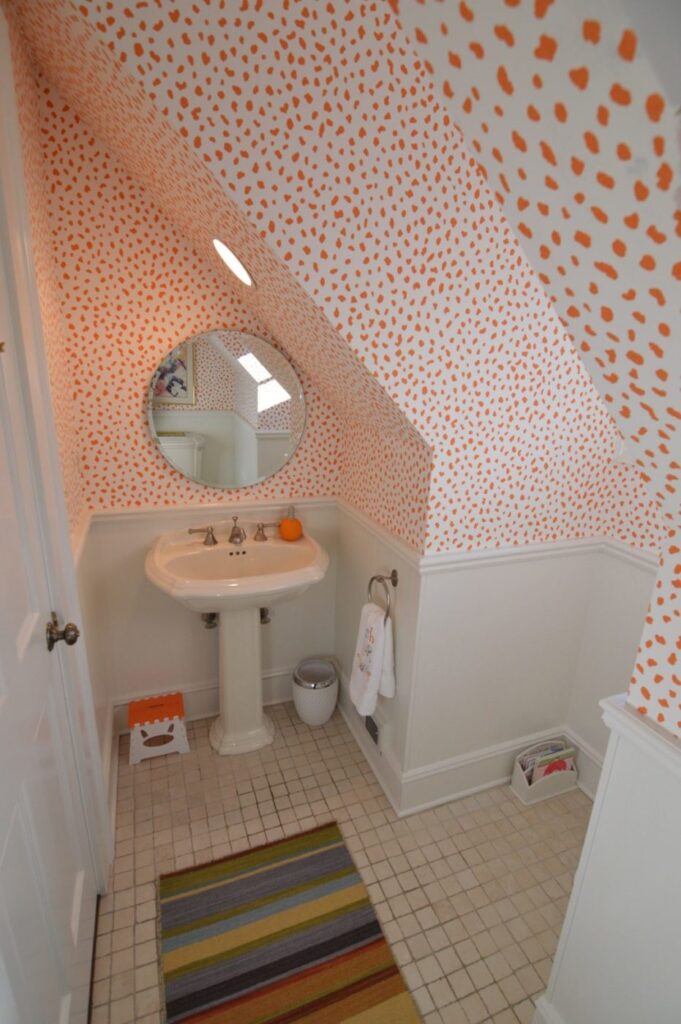 This white and orange wallpaper gives a vibrant and cheerful touch to this bathroom. One second inside, you will feel refreshed and ready to face a new day.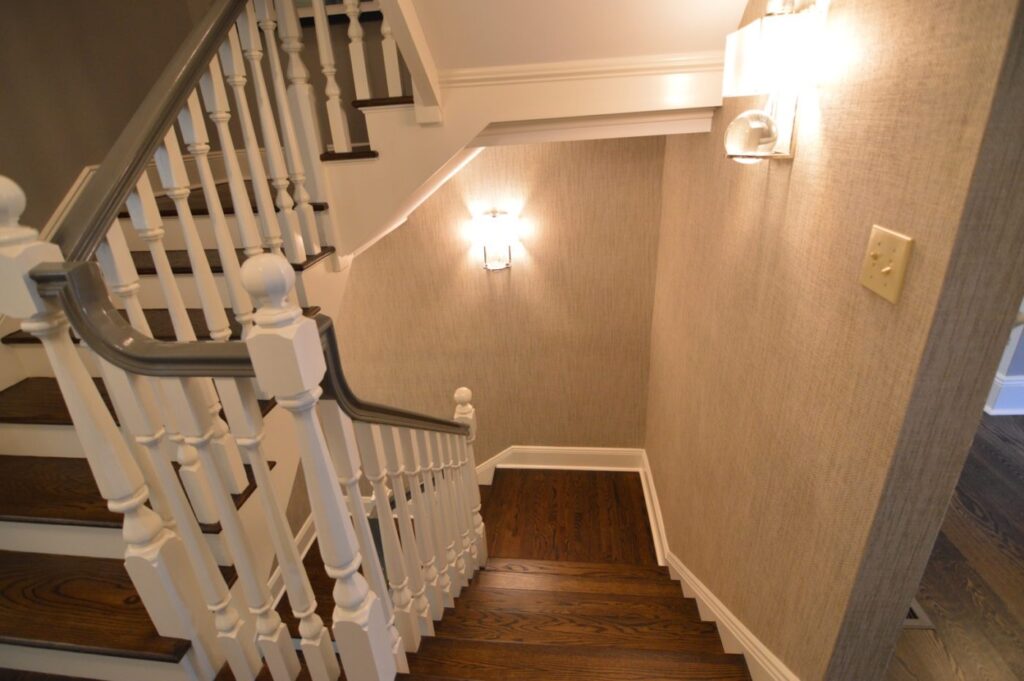 Even your staircase railing can add a special touch to your home. Details are very important to complement the style of your home. Here we have a grey high gloss brilliant finish complementing the neutral wall color .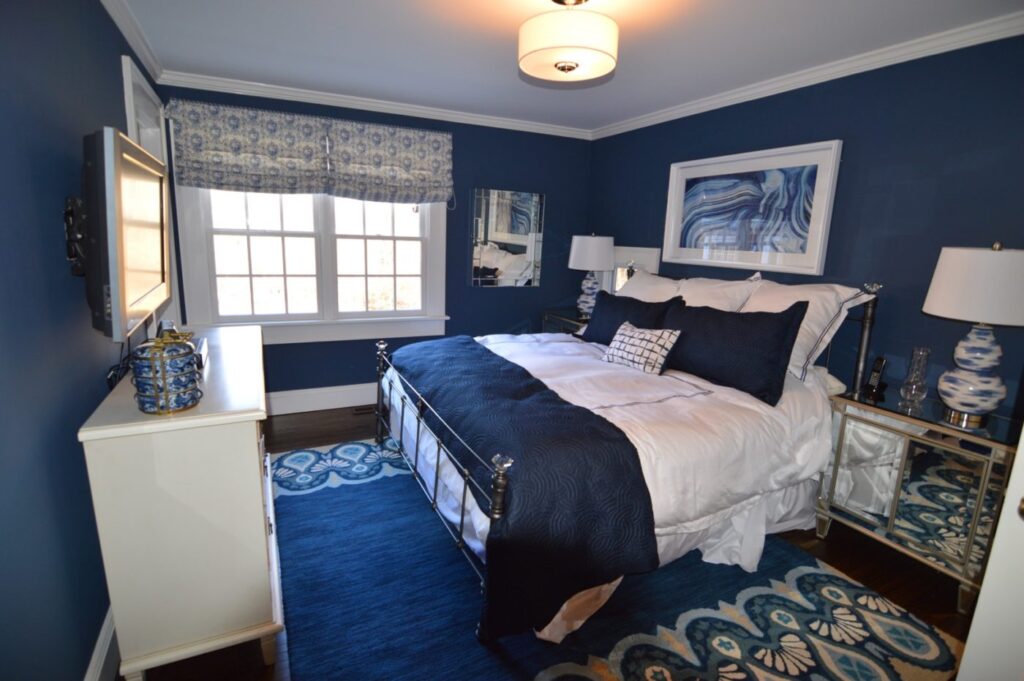 "Color does not add a pleasant quality to design – it reinforces it." – Pierre Bonnard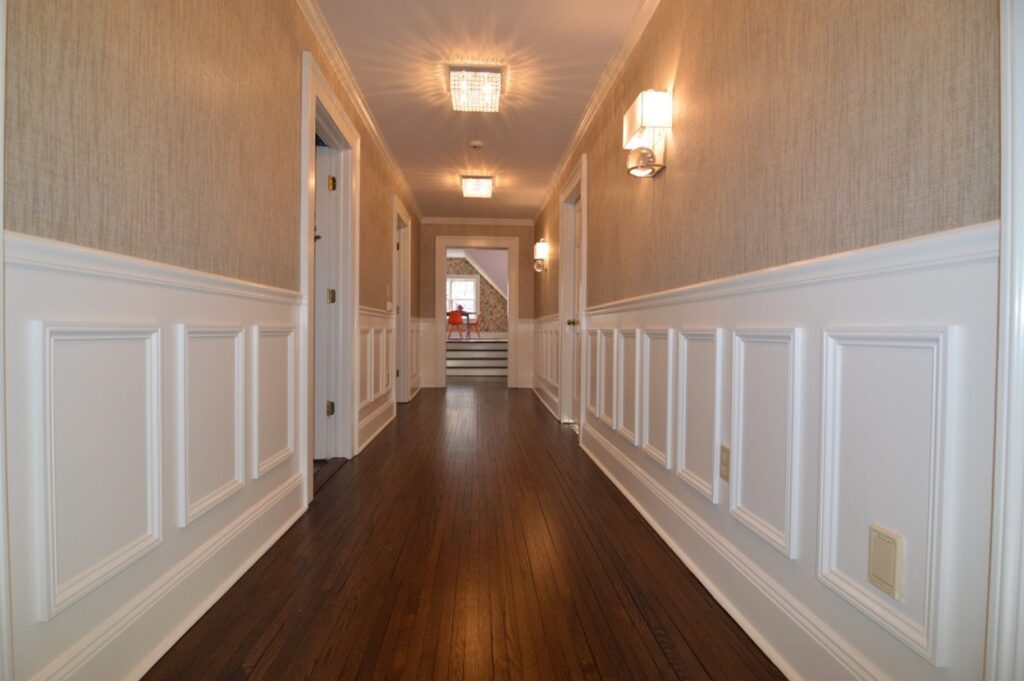 Balance your colors with a neutral color scheme in the hallways. The grass cloth wallpaper creates a calming atmosphere.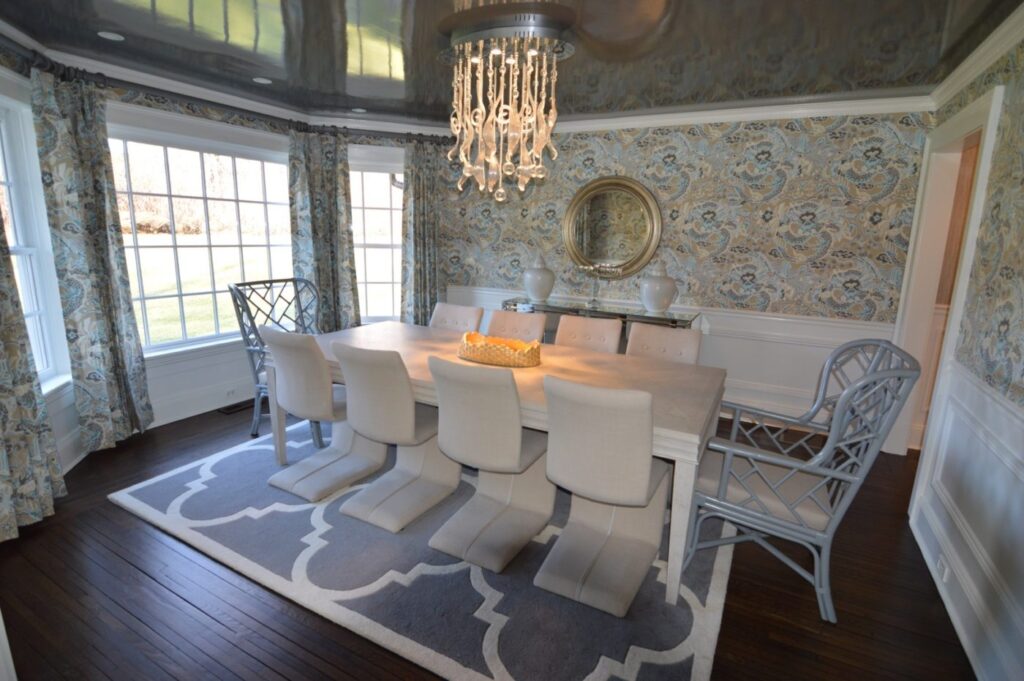 Turn your average dining room into a elegant room. This high gloss brilliant finish ceiling makes your everyday meals, even more sophisticated.






Palette Pro. Beautifully Done.