We Have the Answers:
Everyone appreciates the charm and natural beauty of a classic wooden deck. But in order to maintain one, it is important to take care of the wood and properly maintain the finish. To extend the life of your outdoor living space, there are a few things you need to know about the care and preservation of your deck:
What are the benefits of maintaining the finish on my deck?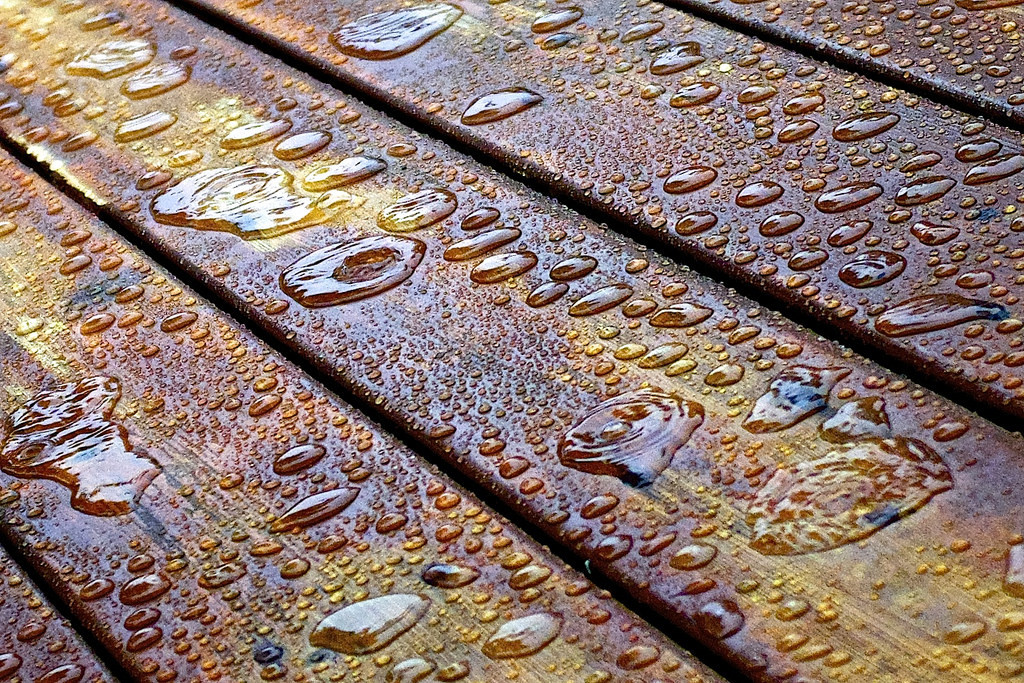 Precipitation, sunlight, and fluctuating temperatures—all things will eventually wear down the protective layer on the wood, even when it's treated with the best varnish. Refinishing the wood is necessary for lengthening the life of your patio. The finish works as a sealant that prevents moisture from penetrating the wood, which defends it from warping and mildew damage, and protects it from the sun, preserving the color and natural beauty of your deck.
How do I tell if my deck needs refinishing?
As time passes, the dry climate and varying weather conditions will deteriorate the finish of a wooden deck. Look for spots where the color of the wood has changed and the varnish has worn off, and then try sprinkling water to see if it will absorb quickly. If it's absorbed, it's time for refinishing. Also, warping and cracking of the panels is a sure sign that it's time to re-stain your desk. However, it's important to maintain the finish on your deck even when there isn't any apparent damage.
When should I get it refinished?
If you find that your deck must be refinished, don't put it off until the dry winter or the intense heat of the summer. As the humidity decreases with the seasonal changes, the wood may dry out or crack, and get damaged even more. The best thing to do is to have your deck checked for any damage or wear and have it refinished before the terribly dry or hot seasons hit. Depending on the age and thickness of the wood, you may want to give the wood extra maintenance and care for it to retain its finish.
Contact us now for your free estimate.