Working from home has become more than a trend. Having a well thought out, well laid out, organized workspace is crucial to accomplishing real work in your home office. Hard-working people deserve to have the best way to accommodate a creative and inspiring working environment in their homes. We've gather some pictures to inspire you. We will be happy to help you get your project done. Contact us at (800) 687-9470 to get your project out of the paper and make it a reality.




Floating desks




A dark seafoam green wall color sets a calm look for this office nook set up. The floating desk features a concrete tabletop above two white drawers. Above the workspace, wood floating shelves match the untreated wood finish of the cork board frame. Black and white text photography covers the board for a decorative twist.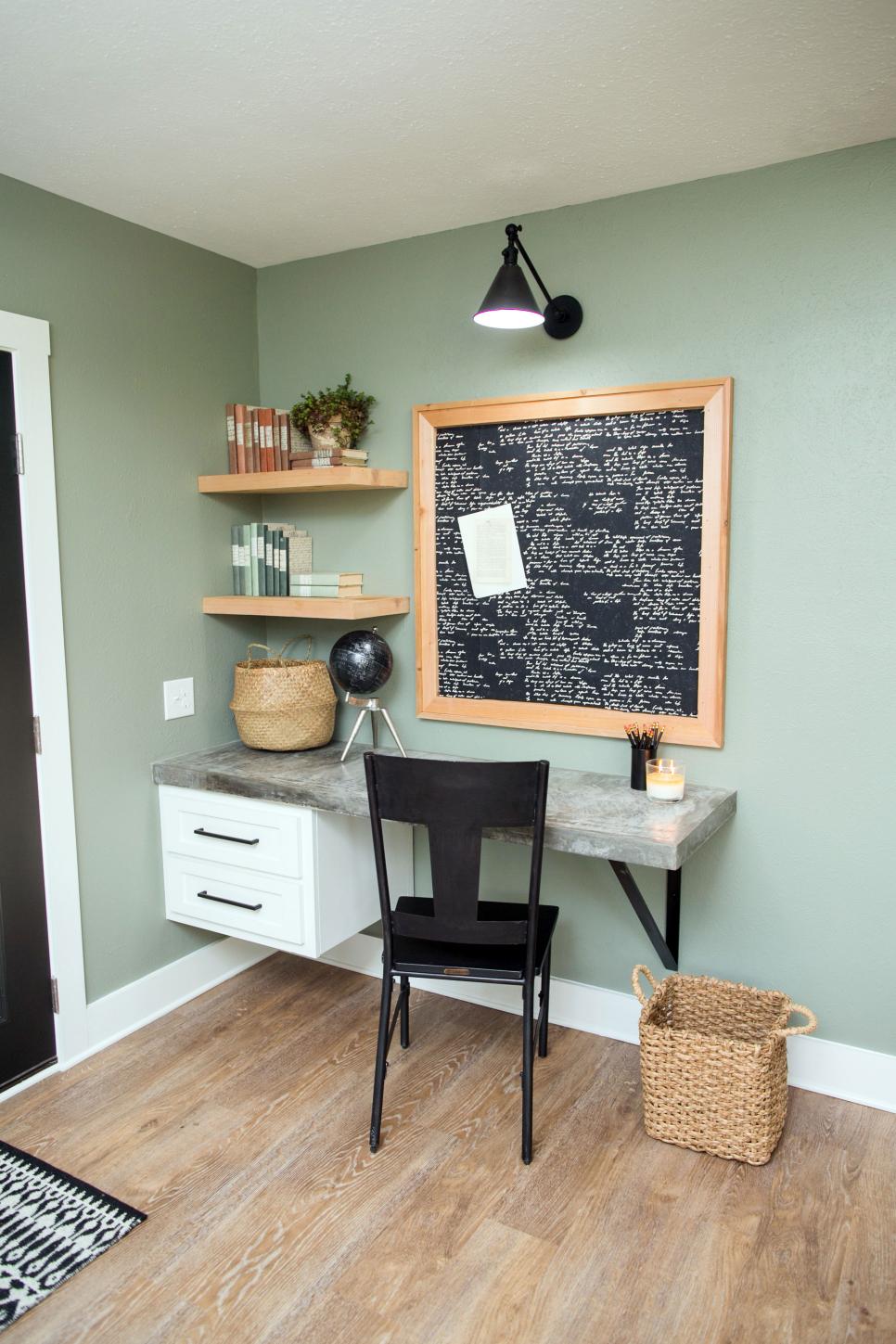 Pair a small desk with a stool you can perch on when you need a break from standing, and add a few other shelves if you need room for storage.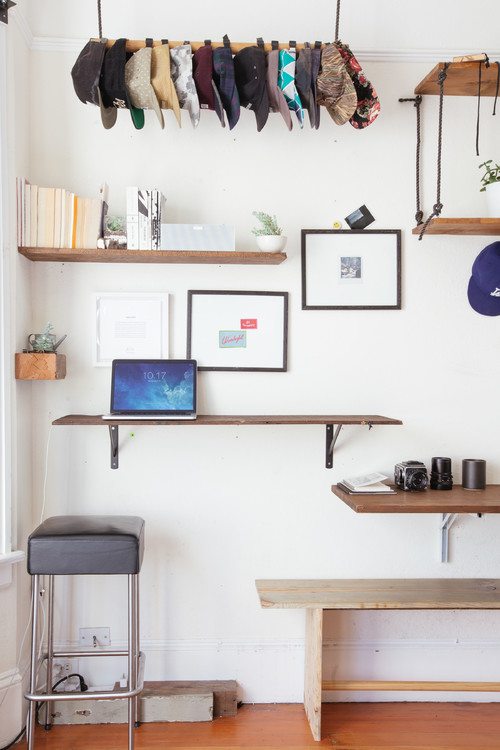 Pop Color Wall




Choosing to paint one wall in a different color can make your room more interesting. You can really make a statement in any room, using your favorite color.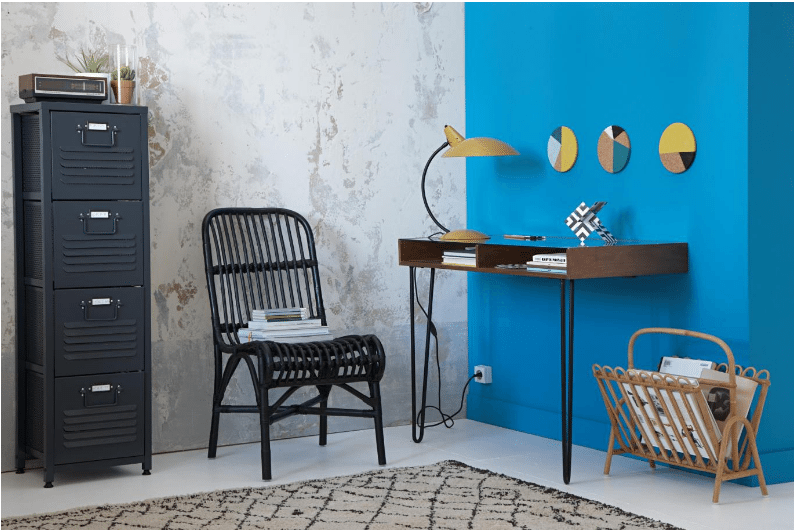 Black paint that can transform wall surfaces into creative chalkboards. Use on small sections above a wall desk or floating shelf to create a workspace without losing a whole room.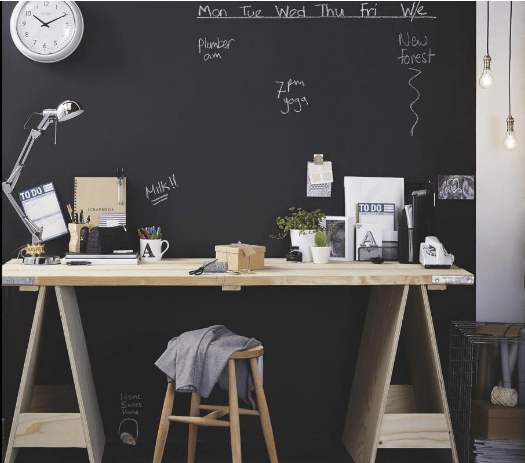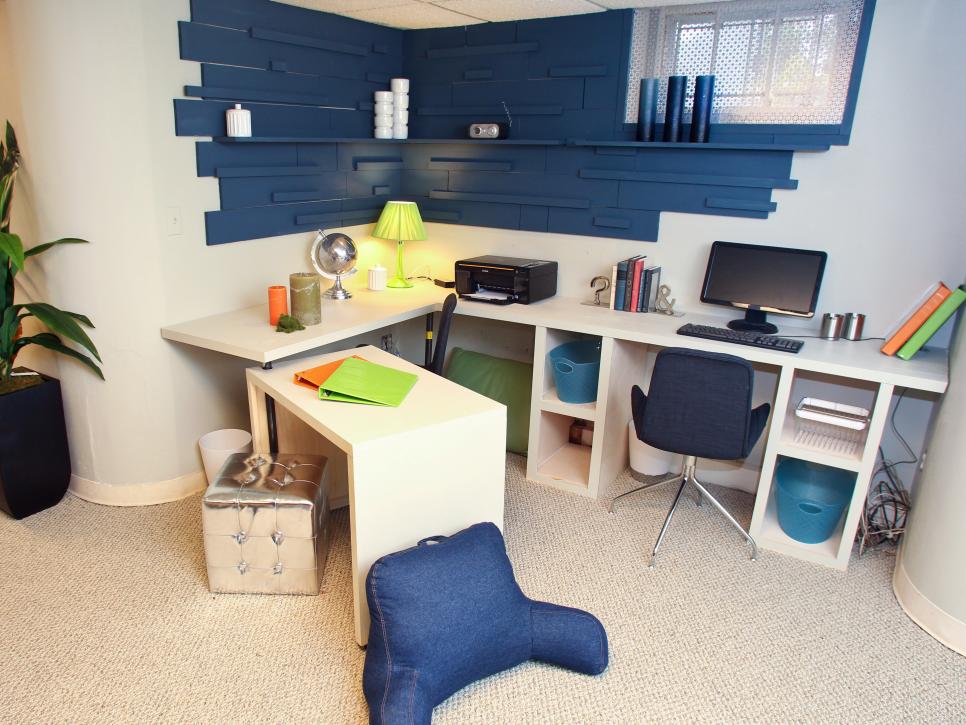 Try a beautiful wallpaper on one of the walls to give an extra charm to your home office.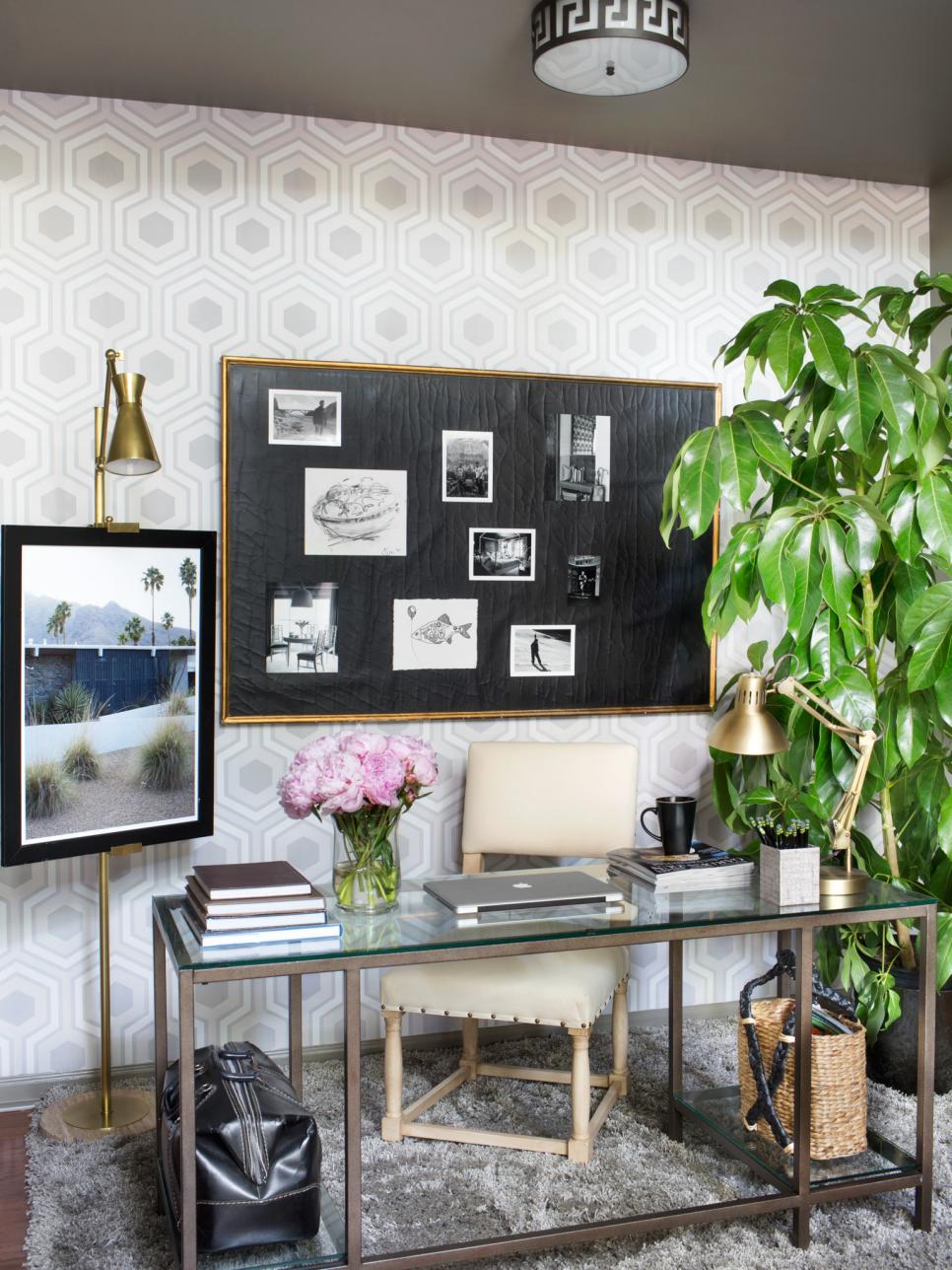 Under The Stairs



You don't need more than a few square feet to create a home office so look to that triangular niche as a place to create one in your home.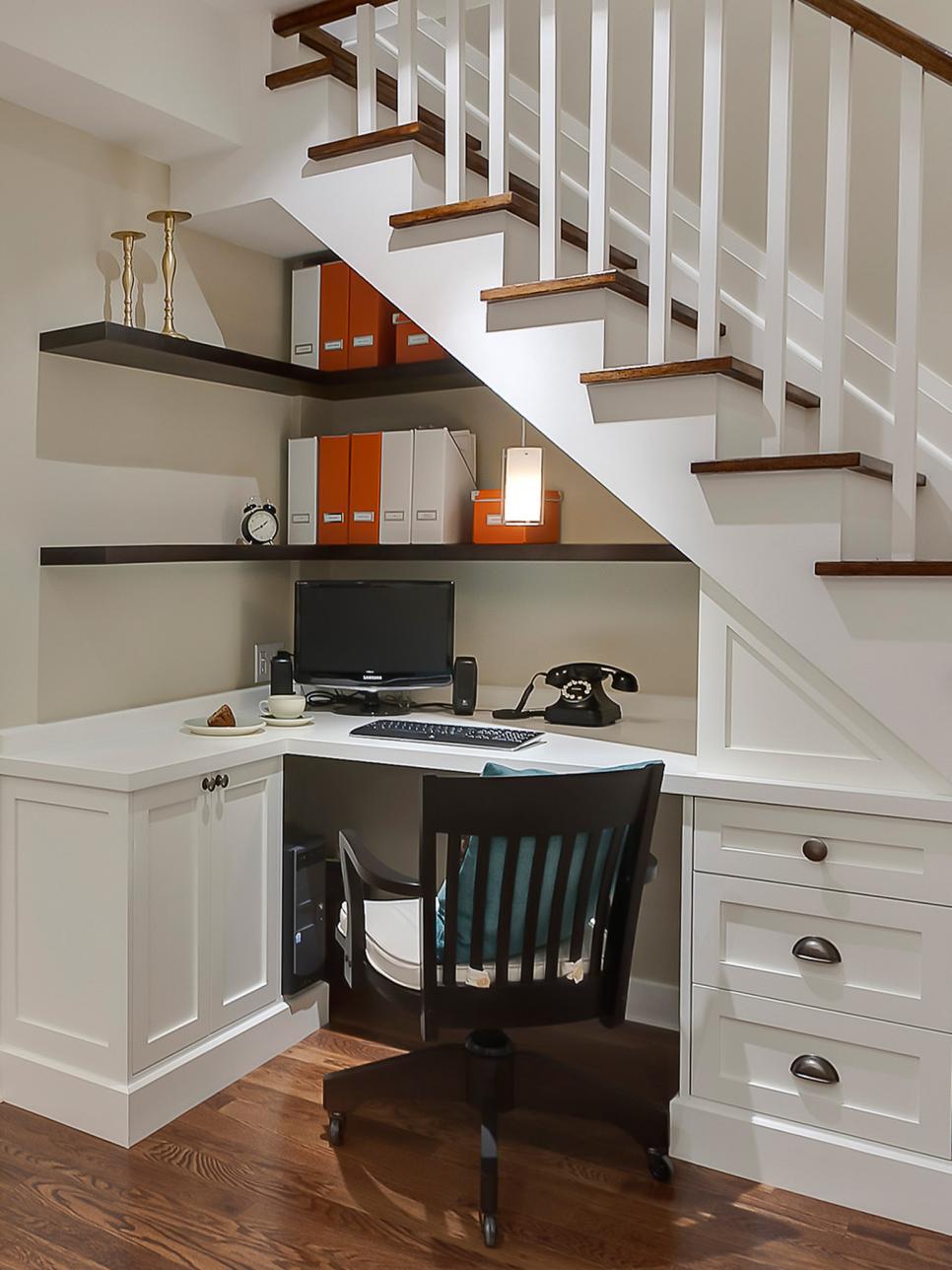 Built In Shelves



Accessorizing built-in bookcases is an art. Stacks of books, a collection of pottery and some framed prints.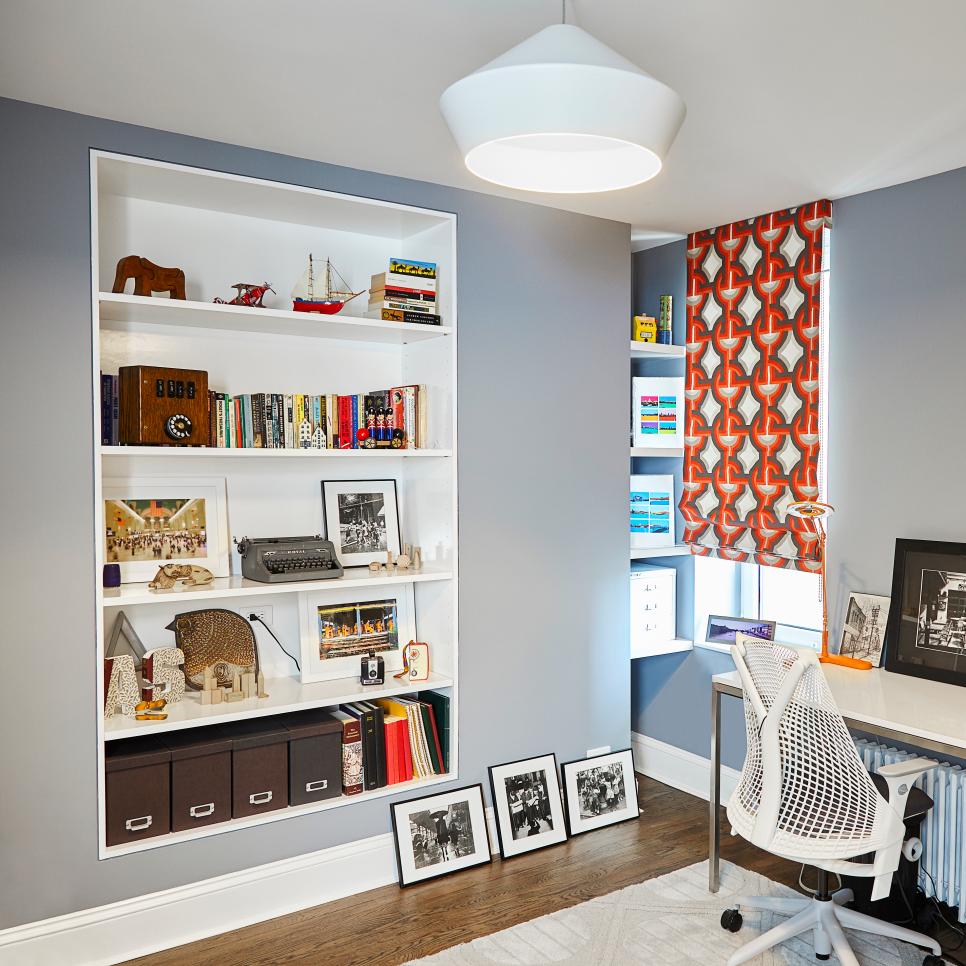 Painting your built-ins to match other key design elements, such as fabric, can really make a beautiful statement.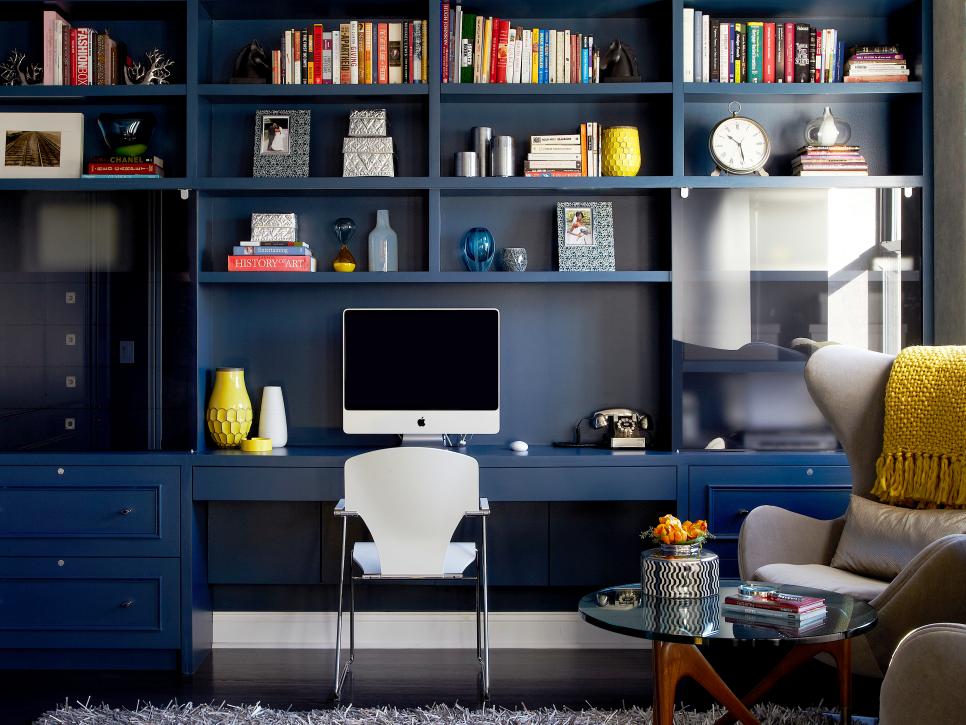 Whatever type of work you do, it's easy to combine professionalism and stylish details in your home office design. We hope these home office ideas have given you some inspiration to get you started!




Palette Pro. Beautifully done.