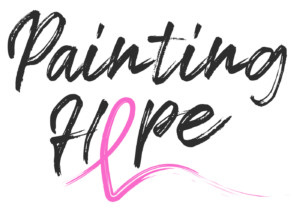 October is Breast Cancer Awareness Month and that means it is time for Palette Pro's Annual Painting Hope Project.
Firstly, what is Breast Cancer Awareness?
Breast Cancer Awareness is a campaign that originated in October of 1985, as a weeklong event, that reached a worldwide proportion. The main objective is to spread the word as to why it's important to perform self-examinations and do regular routine check-ups in order to prevent or, at least, detect any signs of Breast Cancer.
Since 1989, up until 2016, the numbers of deaths caused from Breast Cancer has dropped 40%, gradually dropping till this day, all thanks to awareness methods attributed to improving early detection, according to National Breast Cancer Foundation, INC.
Now, you must be wondering, what is Painting Hope?
Painting Hope was created with the mission to enrich the lives of families affected by breast cancer. The message is simple, it is about letting someone know their value, their place, and significance even in the middle of a stifling experience.
Rodrigo Vasconcellos started Painting Hope in 2015 as a way to make a difference in the community during Breast Cancer Awareness month. His motivations aren't entirely born out of an altruistic spirit, disconnected from personal experiences. He too has been intimately affected by breast cancer and its ripple effects. Sonia, his mother, a survivor, warrior and graceful human being with far too many qualities to list, is the fuel behind our courage, the thought behind the action, the reason for the deed. Her life's mission was to care for others, and in her death, we commit to living out that mission. Where cancer once promoted despair we intend to combat it with hope, in her name, in her true essence.
Each year in October, we ask our local community and clients to submit stories of someone they know who has been battling Breast Cancer or has recently been affected by Breast Cancer and is in need of painting but can't afford it. Once these stories are submitted, the Palette Pro Team will vote on the top candidates and announce the winner soon after. Therefore, The recipient will be awarded up to $10,000 worth of free painting services. Our employees, friends, and family volunteer their time to the recipient. A freshly painted home can brighten their outlook and bring joy into their lives.
Check out a short video of our first Painting Hope project below.
As we begin planning for our next Painting Hope Project, we would like to invite you to help us spread the word, nominate someone that is currently battling cancer or is in some way affected by it. Here's how it works, please click here to fill out the form to submit an entry or contact us if you would like to be part of this year's Painting Hope Project.
Palette Pro. Beautifully done.
[ngg src="albums" display="basic_compact_album" thumbnail_width="264″ thumbnail_height="198″ maximum_entity_count="20″]