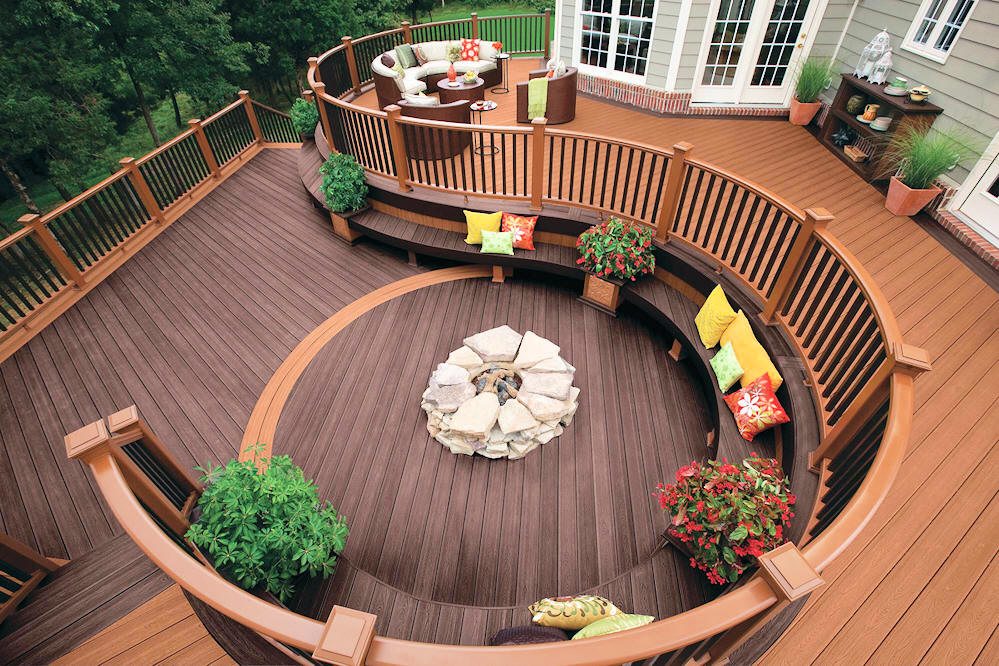 How often should you repaint or restain your wood deck? That depends on a number of factors, such as exposure to sunlight and the kind of use and weather it gets. In order to know whether it's time for a new coat, inspect it once the snow melts. Is it peeling? Is there any mold? Is it worn or discolored? If so, then it's time to give a rejuvenating coat; otherwise, the wood will continue to degrade – and quickly! However, it's important not to skip a single step. Most deck-refinishing problems are the result of poor preparation or application during the wrong kind of weather. So use the right materials to seal it. It makes all the difference.



When staining a deck, you have several choices in the type of stain to use. There are transparent stain types, semitransparent stain types, semisolid stain types and solid stains. Transparent stains will soak into the deck boards while a solid stain is more like a paint and will rest on top of the boards. The type of stain you use, as well as other factors, will greatly determine how often you need to stain your deck.



Transparent stains provide some coloration to the wood, but very little protective value. Decks with a transparent stain should be coated with a sealer to extend the life of the wood.



Semitransparent stains provide both color and protection of the wood, while still allowing some wood-grain to show through. Decks coated with a semitransparent stain should usually be recoated every year.



Solid stains are almost like a paint, and provide several years of protection for your woodwork. Rather than penetrating into the wood, they remain more on the surface, and they do not allow the natural grain of the wood to show through. Solid stains require recoating after 4-5 years, on average.



Sealers do not provide any coloration of the wood, but they protect it against moisture that causes rot and splitting. Most sealers last one cycle of seasons and should be renewed each year.



Contact us to learn about the expert deck staining and sealing services provided Palette Pro Painting & Renovation, Inc. You'll be amazed with the excellent results. Give us a call. 800-687-9470