Now is the best time to take advantage of our amazing low rates on our carpentry and painting services. Book a free consultation & let us brighten up your home.




Letting professionals aid with interior painting, drywall/plastering repair or wallpaper removal can save you time and trouble. Change up your color scheme and give any room in your home a facelift for less!
Here's The Deal:
• $599.00 for 16 labor-hours of painting, drywall / plaster repair, or wallpaper removal (will be two workers for eight hours each).
• Or $299.00 for 8 labor-hours of painting, drywall / plaster repair, or wallpaper removal (will be one worker for eight hours).
• Deal could be used to change the wall color in a medium sized room, paint a small bathroom, exterior pressure washing or touching up baseboard and trim.
• Additional charges may apply if scaffolding is needed. Limited to nine foot ceilings. Material pick up will be an additional cost.
---
Are you in need of a master carpenter to make your home look it's best? Get one for less with this great deal!
Here's The Deal:
• $549.00 for 8 hours of master carpentry or custom woodworking services.
• Use this great deal for all custom carpentry work including (but not limited to) the following: door replacement or installation, handrails, crown moldings, wainscoting, cabinetry/or closets, entertainment centers, or interior finish woodworking.
• Material pick up will be an additional cost.
• Does not include any type of electrical or plumbing work.
---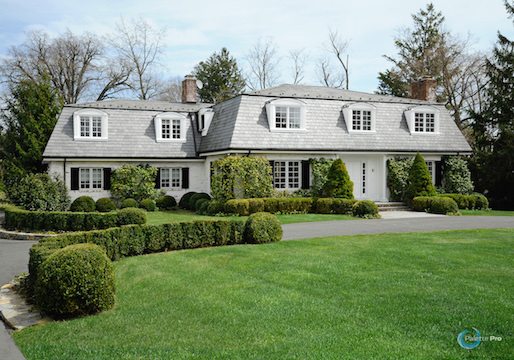 Schedule your exterior painting project for Spring 2017 with us now and get a free painter for a day – A $399.00 value.
---
Contact Us
If you are ready to work with a professional who knows how to achieve the perfect texture, hue, and mood for your exterior or interior job, please contact or call us today at 1-800-687-9470.
---
Terms & Conditions: Cannot be combined with any other promotional offers. Promotion applies to labor only and excludes all sales tax and materials, customer is responsible for providing all materials. Offer valid only in Fairfield County, CT and Westchester County, NY. Distance restrictions apply. Service area includes 20-mile radius of 10604. Merchant will not travel beyond service area. Deal cannot be combined with other specials or offers. Deal cannot be applied to current or past jobs. Deal is for residential service only. Appointments must be scheduled and performed during normal business hours. Standard cancellation policy applies. Limit one deal per household. Carpentry and painting services must be redeemed during a single visit by same household. Wallpaper removal and wall preparation can be very unpredictable. Sometimes wallpaper comes off easily in large sheets; sometimes it needs to be chipped off inch by inch. Additional work beyond the purchased deal hours will not be undertaken without homeowner approval. Additional hours (if necessary) can be purchased at our regular rates or larger projects can be bid by the job. Excludes applications of specialty finishes like metallic paints, glazes, and other faux finish applications. Offer valid from January 1, 2017 – February 28, 2017.
---